Ramen is one of the most popular foods of the Japanese. We love ramen. In Japan, you can eat really good ramen and gyoza for around 10 euros. Ever since I was a student, I used to eat ramen on my way home from school club activities.
It's one of the foods that I am very familiar with. I've been in the Netherlands for three years now and during that time I've been to many different restaurants. I would like to introduce some of the restaurants that have a good reputation among me and my Japanese friends.
This is a ramen restaurant located in Leidseplein. They have moved in 2 years ago from Germany. Until then, SORA has been the best in my opinion, but Umaimon's expansion has catapulted this place into the provisional number one spot. Lekker!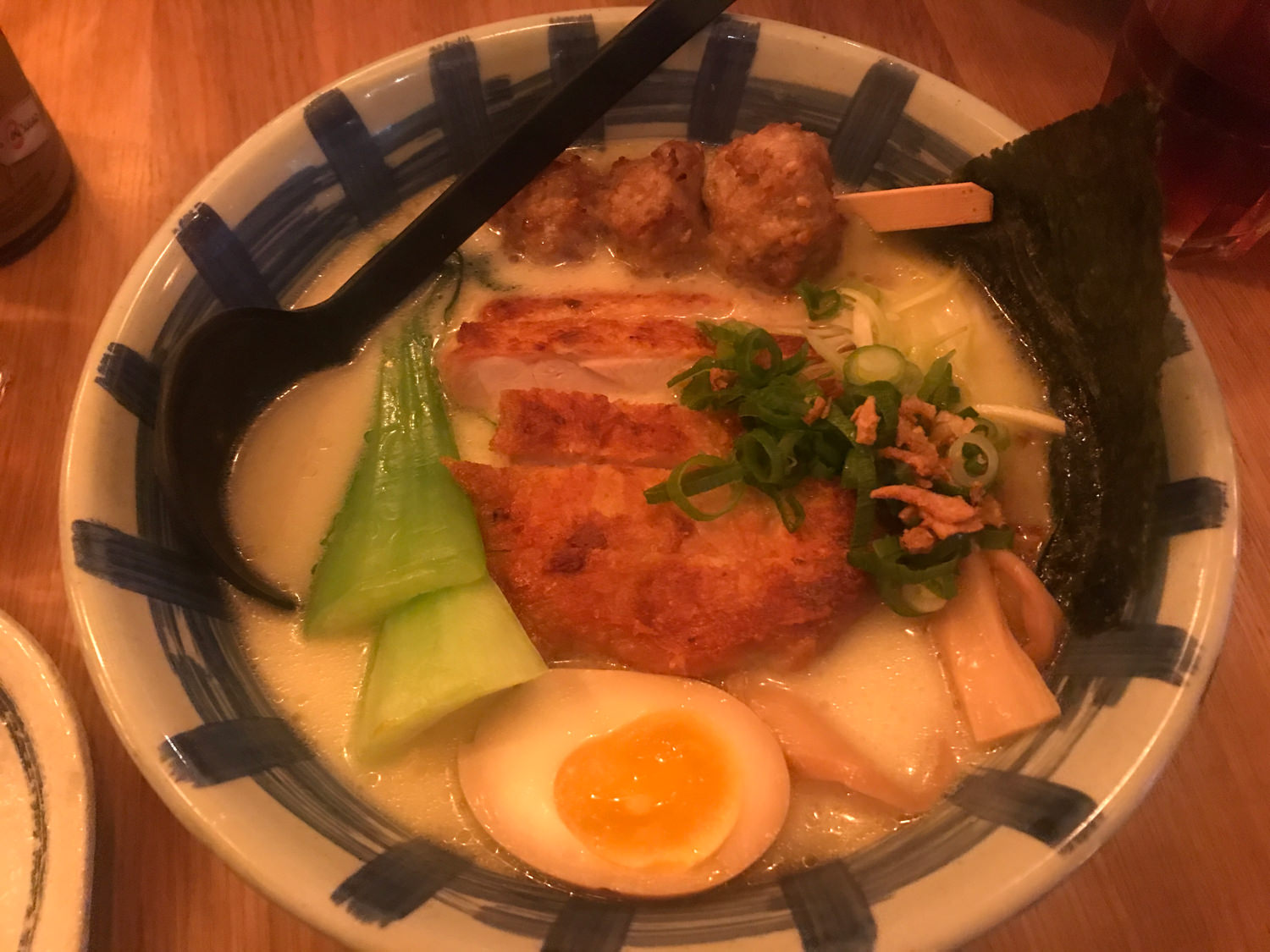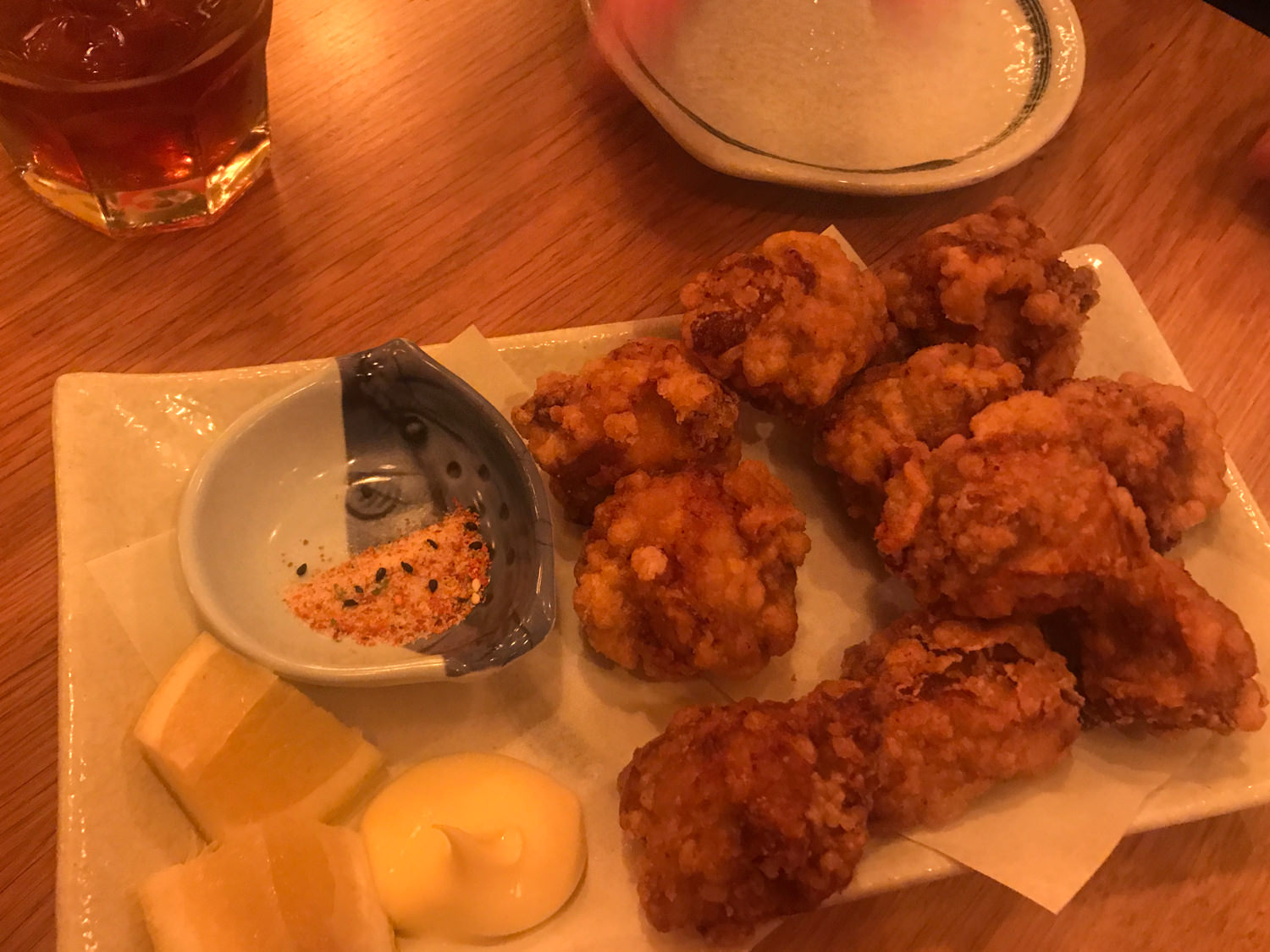 UMAIMON
Address : Korte Leidsedwarsstraat 51, 1017 PW Amsterdam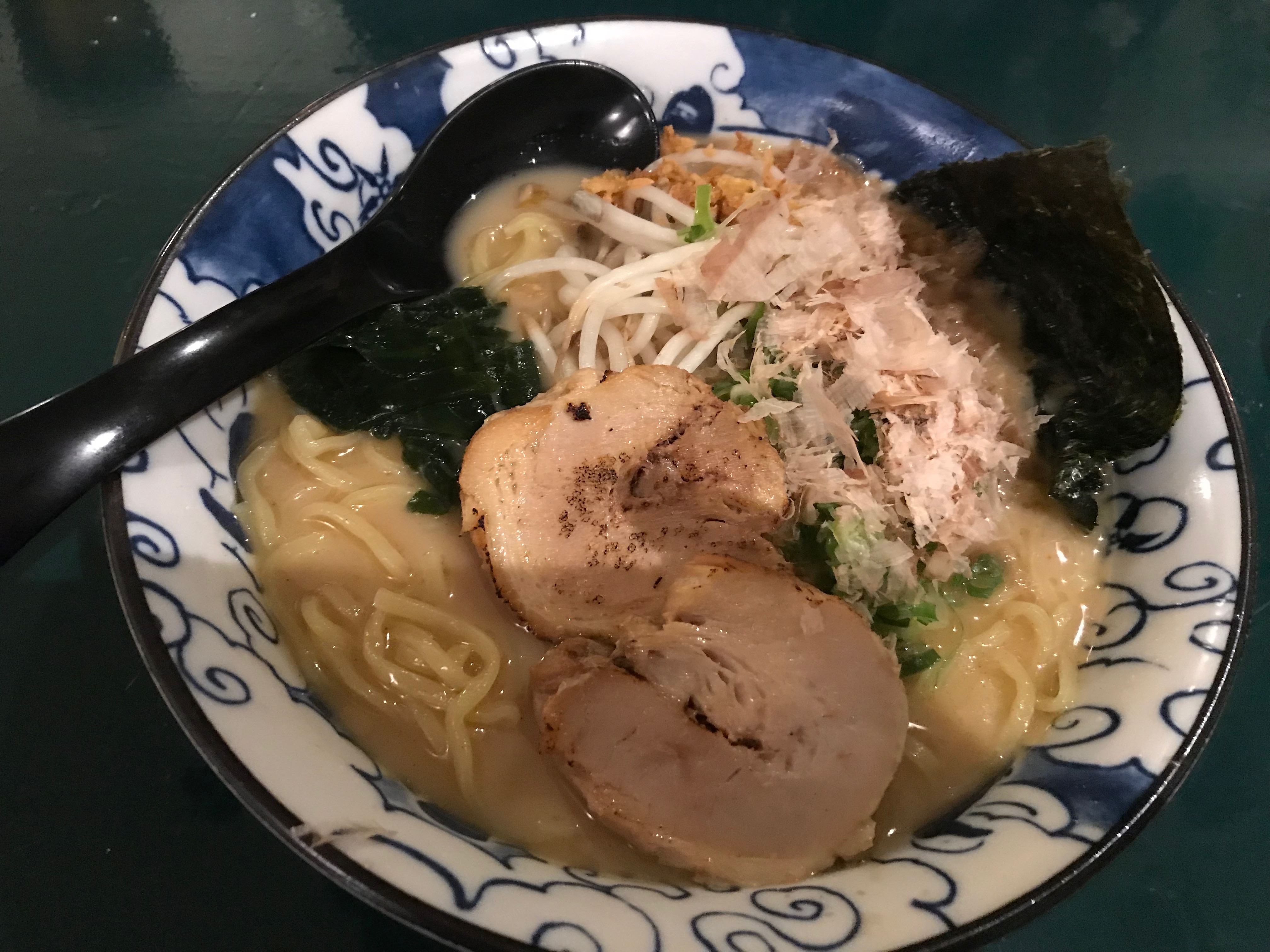 Located on the De Pipe street, Sapporo Ramen SORA is always busy and popular.
The owner, Mr. Fujita was born and raised in Sapporo, Japan. After graduating from high school, he set his sights on becoming a chef and spent his days training in Sapporo, Hakodate, Karuizawa, Nagoya, Osaka, Vancouver, Hong Kong, France, Germany and the Netherlands. His specialty is French cuisine. He has worked as a head chef in Sapporo, Karuizawa, Hong Kong and Paris!
I'm not very good at reviewing food or anything at all, but it's supper lekker! You should visit SORA.
Sapporo Ramen Sora
◯ Address :Ceintuurbaan 49, 1072 ET Amsterdam
◯ Open :
Monday-Friday:12.00-15.30 (LO15.00) / 17.30-21.30 (LO21.00)
Saturday /Sunday:12.00-21.30 (LO21.00)
◯ Tel :(+31) 020 664 4396
The owner is Ken, who is half Belgian and half Japanese. He's only in his early twenties, but he opened his own restaurant. Amazing!
They expanded in April 2017 and have already opened their third restaurant in April 2017. The restaurant has been very successful in localizing Japanese ramen to make it more accessible to the Dutch.
There' s another shop in Amstelveen and I often go to eat there as it's in my neighborhood.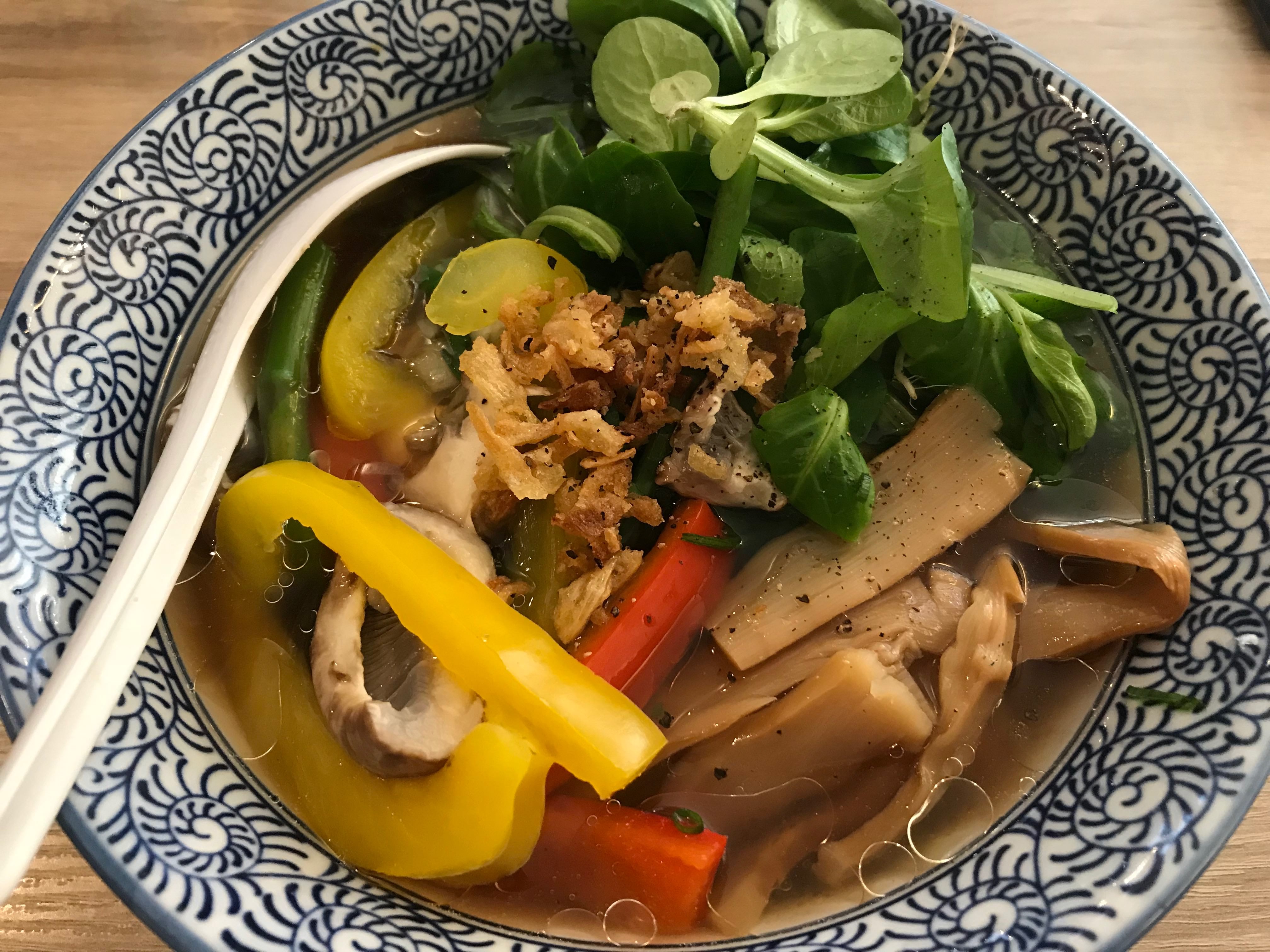 TOKYO RAMEN IKI
◯ Central branch – Tokyo Ramen Iki
Vijzelstraat 135, 1017HJ, Amsterdam, +31(0)20 752 0229
◯ Vondelpark branch – Tokyo Ramen Iki
Amstelveenseweg 83H, 1075 VW, Amsterdam, +31(0)20 675 6632
This Japanese restaurant opened in April 1999 in Amsterdam. They serve not only ramen, but also yakitori and udon.
RAI is the nearest station. Japanese expatriates often meet here for drinks.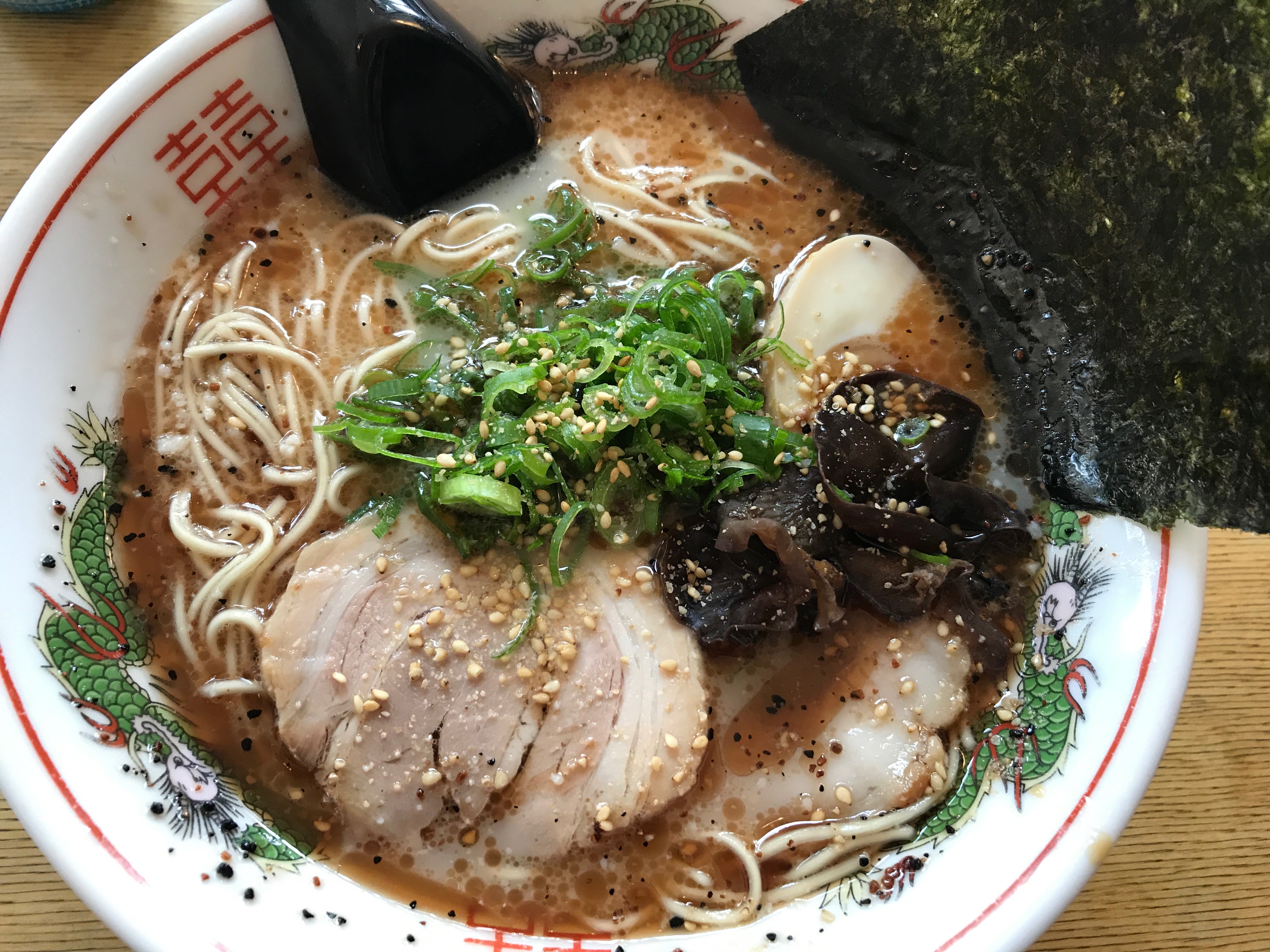 Hakata Senpachi
◯ Address :Wielingenstraat 16 1078KK Amsterdam
◯ Open :
Monday till Saturday 18:00~22:00( last order)
Sunday 17:00~21:00( last order )
Saturday & Sunday 12:00~15:00
◯ Tel :020-662-5823
This ramen shop is located in front of Amsterdam Central Station. The location and the taste are both excellent.
There are displays of Japanese calligraphy and toy devices that I think you will enjoy.
Ramen-Kingdom
◯ Address : Prins Hendrikkade 83H, 1012 AE Amsterdam
◯ Open :
RESERVATIONS AND TAKE AWAY POSSIBLE OPEN: TUE – SUN
take orders from 16:30 – 21:30
◯ Tel :020 757 0641
I'd like to go to the vegan ramen restaurant Men Impossible, which also has a good reputation, but they only seem to be able to go there starting in September.
If I find another good ramen restaurant, I'll add it to the list. I hope you enjoy it!